Group forms to promote hunting benefits
By BRIAN GEHRING Bismarck Tribune | Posted: Monday, October 18, 2010 2:15 am
Today a broad-based group of organizations, businesses and individuals will announce the formation of a partnership promoting the economic benefits of hunting in North Dakota.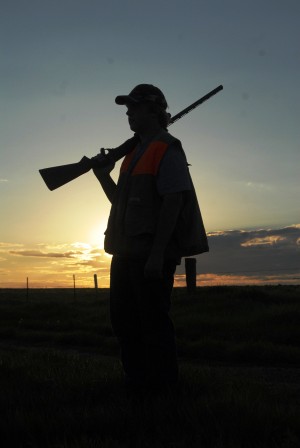 Hunts Work$ for North Dakota will hold a press conference at 10:30 a.m. today at the Bismarck Municipal Airport.
Terri Thiel, executive director of the Dickinson Convention and Visitors Bureau, said the North Dakota group is part of a three-state pilot program started by the National Shooting Sports Foundation.
Other states in the program are Minnesota and Arizona.
The group now has 44 members from a broad range of interests including the hotel and motel industry, chambers of commerce, gas stations, hunting outfitters and bars and restaurants.
Thiel said she has lived in southwest North Dakota for most of her life and has witnessed first-hand the economic benefits hunting has on communities.
"These people that come here to hunt are regulars," she said. "Hunting is very vital to the economies of these communities."
According to the Congressional Sportsmen's Foundation and the National Survey of Fishing, Hunting and Wildlife-Associated Recreation, hunting contributes more than $100 million to the state's economy annually, supporting more than 2,800 jobs.
But Thiel said it is about more than money. She said it's also about connections between families and their communities.
She said the best form of advertising most North Dakota communities can receive is by word of mouth from people who have hunted here and experienced the state's hospitality.
"What kind of price tag do you put on that?" Thiel said.
John Arman, co-owner and host of "Ultimate Outdoor Adventures," a hunting show based in Bismarck, said he decided to become involved with some reservations.
Arman said the group is not about pitting resident hunters against non-resident hunters or anything of that nature, but rather a collection of like-minded people who view hunting as an important economic and cultural part of North Dakota.
Rudie Martinson, executive director of the North Dakota Hospitality Association, said one of the group's goals is to be a non-partisan, non-political voice for the benefits that hunting brings to the state.
He said small communities as well as large communities benefit.
"And it's not just out-of-state hunters," he said. Resident hunters contribute to economies through lodging, fuel purchases, bar and restaurant sales and other areas.
"It can be a huge economic shot in the arm for not only small communities, but for all communities."